Oprah has hers and I have mine… Favorite Things. 😉
I'm an affiliate for the resources listed below. I currently use or have used all of them and love(d) them!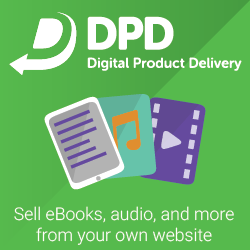 Sell and Deliver Your eBooks and Downloads: DPD Digital Product Delivery
In 2018 I made the switch from Ontraport to DPD. I have ZERO regrets. I simplified my offerings and systems a LOT and DPD is exactly what I need to sell the few digital products that I have. Services too when I'm not using PayPal to send invoices. Setting up products is super simple… you know I love that! And the checkout process is easy and intuitive. I use it with PayPal and Stripe to take payments. Easy peasy! You can try it now with a 30 day trial. That's what I did when I first signed up… before the trial was up, I knew I loved it and that it was a keeper! 🙂
---
Password Manager/Vault: LastPass
All I have to say is LastPass SAVES my life… EVERYday. (I'm being kinda dramatic but it's true.) 😉 LastPass is worth every penny I pay for it and then some.
---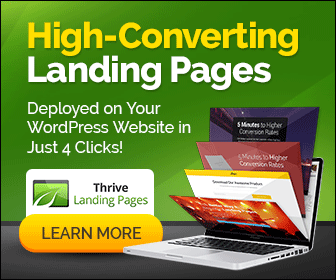 Landing Pages, Sales Pages, Email Signup Pages: Thrive Architect
Use Thrive Architect to create your marketing funnels. It's one of my favorite, favorite, favorite plugins. Create flawless, high-converting and extremely polished looking pages that take your visitors all the way from initial signup to purchase, product download and more.
---
WordPress Backup Service: BlogVault
If I could shout it from the mountaintops 24 hours a day 7 days a week I would… "Backup your website! Backup your website! Backup your website! Regularly. Don't just rely on hosting company backups." Wishing you had it when you need it is already too late. Since I first started using BlogVault some years ago, they've added many new features that have made it even better. And you can get a free trial to test it out. I'm sure you'll love it. This is one of my most favorite of all the tools.
---
Siteground Website Hosting
I have several sites, including this one, that I don't need (or prefer) managed WordPress hosting on so I decided to move them to Siteground. On top of the standard features like free domain names, 24/7 technical support, 99.9% uptime, etc., they add their own custom-made solutions to make your website faster, safer, and better supported than anywhere else.
---
Membership Website: MemberMouse
I've used a few different membership site plugins before, including Digital Access Pass, WP Member and OptimizePress. MemberMouse is by far the simplest I've had the pleasure of using. Set up is fast, features are rich and the price is not expensive for starters. If you've been stuck launching your membership program because you don't know which tech tools to use, this is a great plugin. As an "own your assets" advocate, I prefer using a WordPress plugin for a membership vs. third-party services. One thing to note is that a standard membership site is different than a course builder or learning management system (LMS) that usually includes a more "modules and lessons" type layout, quizzes, certifications and the like.
---
Shopify Funnels & Landing Pages: Zipify Pages
I've used different tools to make landing and sales pages including Ontraport and Thrive Architect (as mentioned above). I even use just a custom page template in my WordPress theme for some things too (sometimes drag-n-drop builders just don't give me the level of customization that I want). I started out using Ontraport to try to build out an eCommerce funnel with my Shopify store. It was not ideal and kinda tedious. Then I found Zipify Pages and absolutely loved it (I'm not really a fan of ClickFunnels)! The app integrates directly with your Shopify store. They have pre-made templates that are great out-the-box, as well as the ability to make custom pages using their "blocks". Definitely worth the investment.
---
eCommerce Store: Shopify
I'm kind of a WordPress snob :)… BUT.. I actually LOVE Shopify for eComm sites (because WooCommerce just makes me tired :/).